OFFERS
TREATMENT OF THE MONTH
health & well-being
---
March
MOTHER'S DAY
It is the perfect opportunity for your Mother to be given a pat on the back for all her hard work.
Treat Your Mom with love and choose one of the best treatments in our clinic INNER BALANCE.
This is an exclusive re-balancing massage which can help your Mom relax, energize, de-stress and rejuvenate with 90 min of a unique range of powerful combinations of holistic techniques.

Inner Balance is a gentle but powerful combination of holistic techniques which will allow your Mom to free herself from everyday stress, energize and regain harmony with herself. During the treatment, she will experience Reiki (if required), gentle Acupressure, Massage and Reflexology.
INNER BALANCE can help your Mom restore, boost her energy and balance her body, mind and spirit.

Cancer patients find treatment particularly beneficial. Inner Balance doesn't claim to cure cancer but helps to deal with daily challenges.

Inner Balance massage helps to balance and regulate internal organs and endocrine glands while nourishing and replenishing the central nervous system. It's based on treating the outside to in order to harmonize the inside. Blockages are unblocked and the treatment allows the flow of energy preventing sicknesses, anxiety, long term stress and depression. Blockage of Qi energy stops our bodies functioning properly which are why renewing energy flows guarantees a long and healthy life.
Duration 90 minutes
Price WAS £85 NOW £79
Quality is extremely important to us and we do everything possible to ensure that our clients receive only the best treatments using the best award-winning organic oils.
Relaxation music, aromatherapy, candles, salt lamps and organic oils will enhance the effect of the treatment.

To buy a special Voucher for your Mom, email us, or contact us on 077316 73759, please. She never will forget your present!
Are you a Mother? Not yet? Why don't you spoil yourself?
Other treatments are available.
After you have paid your pdf Gift Voucher will be sent by email to you. You can send the voucher to the recipient by email, or print it yourself and post or hand it to them in person.
Offer valid only from 3rd- 31st March 2019 inclusive. Not to be used in conjunction with any other offer.
More info on therapy
---
April
Healing Journey through The Chakras Workshop – Beginners welcome
This 7-week workshop, will take you on a magical healing journey to each of the 7th chakras to clear and balance your chakras, find your happiness and inner power, let go of unwanted old emotions and live healthier, happier and more fulfilling live.
When we are healthy, our body, mind, spirit, and emotions are balanced, prana (energy) flows freely through chakras and spin brightly at the right vibrations. However, when we are stressed, upset, anxious, overwhelmed, overburdened or ill our energy becomes blocked and the chakras become out of balance creating mental and physical discomfort, aches and pain.
The 7 weeks journey through the Chakra, is a deep healing experience. Each week the practice will be focused on balancing one of the Chakras through a combination of specific, gentle but powerful techniques such as yoga movements, pranayama (breathing practice), mudra (hand gestures), mantra (vibrational healing sound) and different techniques of relaxation including Yoga Nidra (Yogic sleep) and Healing Gong Bath. Each week will be a different experience because will be specific to one chakra.
There is no need for previous Yoga experience.
We make extra effort to create a relaxed environment with candles and soft lighting. The sound of the singing bowls, color therapy, crystals and essential oils will be used to enhance the power of healing.
Benefits of Healing Journey through The Chakras
- Balance emotions
- Feeling of Inner peace
- Enhances Well -being
- Balance hormones
- Resistant to stress
- Improves circulation
- Easy anxiety
- Builds self-esteem and self-love
- Increases vital energy
- Improves sleep quality
- Enhance deep relaxation
- Calms nervous system
- Stronger core, pelvic floor and whole body
- Develops or deepen spirituality
- Detoxes body
- Releases blockages which are holding us back
Venue
The Holistic Center
The Barn, Wiggins Yard
Bridge St
Godalming
GU7 1HL

Dates: Wednesdays, 7.00pm - 9.00pm
April 24th
May 1st , 8th , 15th , 22nd
June 5th , 12th
Please arrive a minimum of 15 minutes early. Late-comers will not be allowed in once the event is underway.
What you will need: Yoga mat, water bottle. You might like to bring a blanket, eye lavender pillow, pillow, any bolsters or blocks you might need.
Cost of the workshop
Full payment for 7 weeks: £25 per session in total £175 (paid in advance)
Commit yourself to attend every workshop in 7 weeks and pay as you go: £30 per session (payment required one week before the workshop, if you can't attend one workshop, we still require the payment, direct debit, please contact us for more details)
Pay on the door: £39 will be possible if there are any free places available only
As places are limited it is advisable to Book Online to guarantee your place.
Cancellation Policy: We are unable to offer refunds unless the event is canceled.
Description of some of the techniques used during the workshop:
Yoga: effective gentle exercises to directly influence the chakra system. Holding a posture helps muscles and glands to bring the body to balance.
Pranayama: breathing exercises which clear the physical and emotional obstacles in our body to free the breath and so the flow of prana - life energy.
Mantra: a powerful sound or vibration that to clear and balance chakras, and to enter a deep state of relaxation and meditation.
Mudras: hand gestures to efficient in providing health and empowerment.
Color therapy: specific colors can help energize and heal particular chakra.
Crystal therapy: uses the combination of color and resonance, to rebalance chakras centers.
Aromatherapy: organic essential oils have a powerful healing influence on the body, mind and spirit, can be adapted to promote balanced chakra functioning.
Singing Bowls and Gong therapy: Sound vibrates through the physical body and is subtle qualities to help to balance and clear the chakras, enhance deep relaxation and well-being. Each time gongs will be chosen specially to each chakra.
Chakra test: helps you to discover which of your chakras is dominant for you, so you can focus on them more they may need healing and energizing.
In this course you will be guided through:
Raffaella Beare many years trained in Ayurveda, Yoga, Reiki, Sound Healing, Thai Massage and Yoga Therapy for lower back pain and sciatica, some of this techniques might be included as needed during the class.
T: 07828 969552
Beata Dzwigol Reiki and Gong Master Teacher, Complementary Therapist trained in Chinese Medicine. She works intuitively and specializes with helping others to easy and release body & soul pain and stress.
T: 077316 73759
If you have a condition and would like to join the class, please contact us to better assist you
Contraindication: first trimester of pregnancy, serious mental health problems, epilepsy/seizure.
More info on therapy
---
Stress Relief & Well-being Events
Gong Bath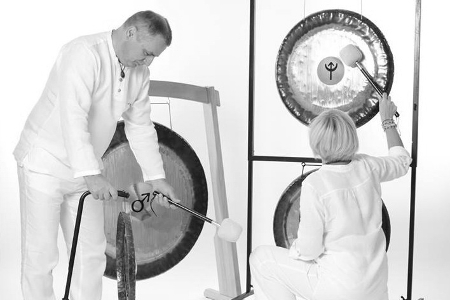 The Puja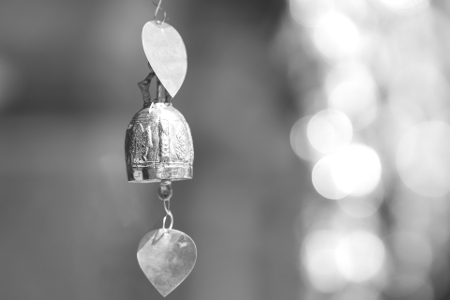 Gong Course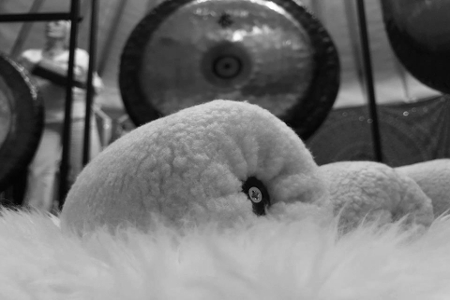 Reiki Course