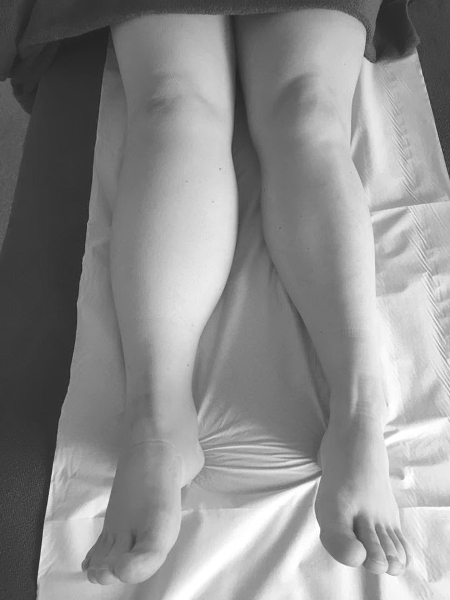 Lymphoedema is a chronic, long-term condition that causes swelling in the body's tissues. It can affect any part of the body, but usually develops in the legs, arms or head.

It develops when the lymphatic system doesn't work properly. The lymphatic system is a network of channels and glands throughout the body that helps fight infection and remove excess fluid.

It's very important that lymphoedema is identified and treated as soon as possible. If it isn't treated, it can get worse and cause lots of problems.

I Feel Good Therapy Clinic provides manual lymphatic drainage (MLD), compression garment (measuring and fitting), prevention guidelines (self- management, exercises) and skin care.
After MLD you will feel rejuvenated, energised, emotionally uplifted and revitalised. When the lymphatic system is freely flowing in full force you can recognize within yourself healthy skin, clear thoughts, increased energy, health and well- being.

Lymphatic Drainage is a treatment which has been described in the press as 'one of the best kept secrets on the health and beauty scene' and is listed as one of the 'Super therapies'.